Category:
Technical Issues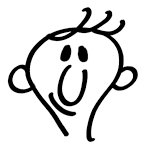 Required Fields Not Valid in Idea Submission
posted by Cooper Sukaly at 6:31AM Apr 27, 2015
Hi, I'm trying to submit an idea, and I've filled in both the Title and Idea fields to my satisfaction, and I also checked off that I read the terms & conditions, etc., but when i click submit, it says, "Some required fields are not filled or not valid. Please verify." Any ideas? Thanks!