Category:
Technical Issues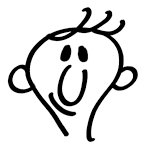 Required Fields Not Valid in Idea Submission
posted by Cooper Sukaly at 11:37AM Mar 26, 2015
Hi, I'm trying to submit an idea, and I've filled in both the Title and Idea fields to my satisfaction, and I also checked off that I read the terms & conditions, etc., but when i click submit, it says, "Some required fields are not filled or not valid. Please verify." Any ideas? Thanks!
I have a question about the rights to the submission. I would be submitting a subject i'm writing a book about. Does Direct Tv and Tongal own ALL the rights to the subject idea i submit? How does the rights to the submissions work?

Copy and paste your idea. The new site has been a little buggy, that has helped me get ideas through already. Also if you go over 140 characters and add blank spaces at the end of your idea it might be counting the blank space as a character, making it give you that error. Check title length too!

When wildcard date for Twilight character ?


I recently checked on my submission for the Maybelline project and only see my 15 second cut-down, not the full length main video. I made sure to upload both videos..is there a way to verify that both were received?

I can't select my favorite 4 stories from the Twilight contest. It shows me the 15 top stories that I chose (and the others), but will not let me select 4 out of these 15...

The voting page for the Twilight Storytellers project will not load for me. I keep getting this: https://tongal.com...

How do I vote? There are five boxes from blue to red? Which is the highest? Red to the right or Blue to the left? Would greatly appreciate some help.

haha funny how i click on this asking for help then figure it out right away. smh! are these not full stories,then?? just the idea for them??


pls help me! i CANNOT find the submitted 40 screenplays no matter what i click on at tongal.com/twilight. is there somewhere else i need to go??? a quick response is appreciated :) ty

Too many characters was the culprit! Thanks!

It may be because you have used too many characters in the title. Try resubmitting with a shorter title.
More posts...